Chi Nei Tsang Institute
In 30 years of happy Chi service, we have:

Provided Chi Nei Tsang treatments to thousands of people from all over the world

Hosted healing Chi Kung Retreats in the beautiful settings of California, Colorado, France, Germany, and beyond

Produced the Healing From Within meditation recording series, available as CDs and audio downloads

Authored books on Taoist Chi Kung, Classical Chinese Medicine principles and modern day applications

Enjoyed many an Easter dinner at the Tomales Bay Oyster Company!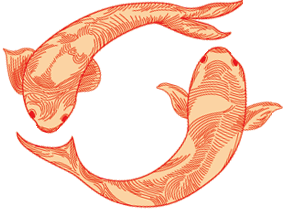 A truly holistic, client-oriented, non-intrusive, hands-on healing discipline that heals at the metabolic, structural and emotional levels.
Taoist Healing Energetics
Gilles Marin's School of Taoist Healing Energetics is the educational branch of the Chi Nei Tsang Institute.
T.H.E. teaches: