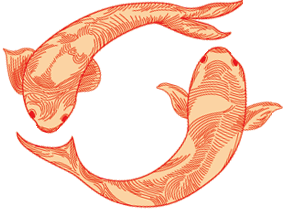 TaoTouch
HEALING FROM WITHIN
Real healing for real life!
Join us this September!
All classes at a retreat center north of San Francisco CA

One Mind, Five Intelligences
Beginners welcome!
Sept 13-17
INTRO HANDS-ON TRAINING IS:
Taoist Chi Kung Basics & Fundamentals of CNT
Taoist Chi Kung Basics
Sept 19-20
​
Sept 21-25
​
THIRD LEVEL TRAINING IS:
Space & Boundaries Chi Kung and Global Body CNT
​
Beginners welcome!
Sept 27-28
Global Body Attitude Chi Nei Tsang
Prerequisite: Somato-Emotional CNT class
Sept 29-Oct 3

Aww shucks ;)
"Chi Nei Tsang/TaoTouch is the finest, most powerful healing modality in the world, period. Gilles Marin has remarkably taken it to a whole new level. In my opinion, he is by far the best, the number one master practitioner/teacher of Chi Nei Tsang in the world. Chi Nei Tsang in itself is so powerful that indigenous peoples, Hawaiians, have told me 'This is the abdominal work we have lost'.
In my personal experience of the world of healing- including the best and most famous- plus ancient wisdom shamanism- nothing comes close to the power of Gilles' hands-on sessions, writings and teachings.
Beyond even that, I believe Gilles has taken it to a whole new level, a truly life changing and world changing level. In addition, he is a delightfully inspiring human being!"
- Elandra K. Meredith
​