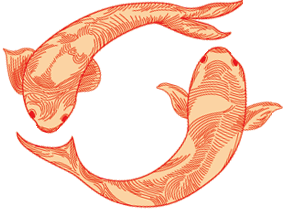 TaoTouch
HEALING FROM WITHIN
Real healing for real life!
Still time to hop on! Recordings will be emailed upon donation.
6 Fridays: Nov 13 - Dec 18, 2020 ONLINE
Learn the TaoTouch approach to internal alchemy chi kung for healing. Based on Taoist principles, these practices connect physical movement, breath, and personal emotional structures with the biology of consciousness.
For beginners through advanced practitioners.
Video from the online class now available for purchase! Gilles Marin discusses how to ward off infectious diseases and how to minimize impact if you think you may have caught something. Expanding on his blog post, it includes home remedies and students' questions.
New E-Booklets and Online Classes!

Resumes in January 2021. If you'd like to hop on board, you can catch up to speed in the meantime! More info and access here.
Aww shucks ;)
"Chi Nei Tsang/TaoTouch is the finest, most powerful healing modality in the world, period. Gilles Marin has remarkably taken it to a whole new level. In my opinion, he is by far the best, the number one master practitioner/teacher of Chi Nei Tsang in the world. Chi Nei Tsang in itself is so powerful that indigenous peoples, Hawaiians, have told me 'This is the abdominal work we have lost'.
In my personal experience of the world of healing- including the best and most famous- plus ancient wisdom shamanism- nothing comes close to the power of Gilles' hands-on sessions, writings and teachings.
Beyond even that, I believe Gilles has taken it to a whole new level, a truly life changing and world changing level. In addition, he is a delightfully inspiring human being!"
- Elandra K. Meredith
​